What's Happening
Around the District?

Local Church, District and Conference Events

YEAR FOUR:
KINGDOMTIDE (Ordinary Time)
Scripture: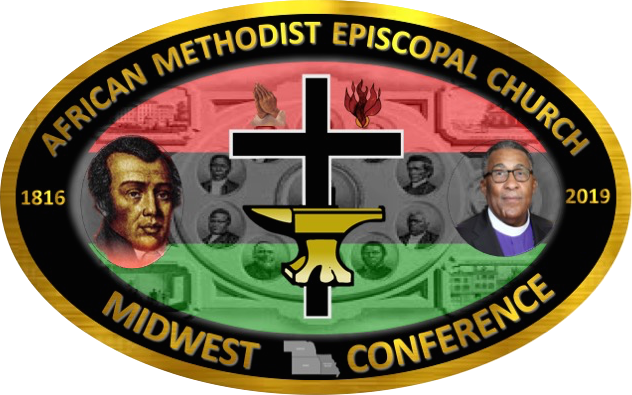 Scenes from South District Planning Meeting at First AME Church,
November 16, 2019
P.E. Jackson named "YPD Pastor of the Year" at Youth night of Annual Conference, September 21, 2019

We Had a blessed Time on Saturday, Feb. 8 for the AME Founder's Day Celebration at Grant Chapel - Wichita

A NOTE FROM THE COUNCIL OF BISHOPS
OF THE AFRICAN METHODIST EPISCOPAL CHURCH
March 31, 2020
To The Connectional Church:
In light of the uncertainty around the spread and management of the novel coronavirus pandemic, Covid-19, the leadership of the African Methodist Episcopal Church has rightly placed the health and well-being of our members as the fundamental priority. Thus, it has been determined that it is wise and prudent to reschedule the 51st General Conference. The results of a series of conversations with officials in Orange County and the Convention Center, and several meetings with the Bishops, and the most recent meeting of the General Conference Commission, a decision has been made to postpone the General Conference. We are currently considering alternative dates in collaboration with the Convention Center and Officials in Orange County/Orlando that will also include dates in 2021. A date certain will be announced within the next few weeks — when all hotel and Convention Center negotiations are complete....

Please pray for the health of the world, the nations, and the African Methodist Episcopal Church.

Respectfully Submitted,
Bishop Harry L. Seawright, PresidentCouncil of Bishops
The 13th Midwest Annual Conference, September 2-4, will be a "Shelter-in-Place - Virtual/Teleconference."
Click HERE for the schedule/agenda.
Click HERE for the Full list of the 2020 Annual Conference Series and Planning Meeting for the Fifth Episcopal District.
Scenes from our first ever "Virtual District Conference" May 16



Unsure if you should reopen? Click HERE for a short survey.